Louisiana Boys State
June 24-30, 2018
Northwestern State University
Louisiana Boys State (LABS) is the premier leadership development program for young men in the state of Louisiana. Sponsored by the Louisiana Department of the American Legion, LABS is dedicated to providing a hands-on learning environment in which participants (termed "Citizens") not only learn the ins and outs of the Louisiana political system but also learn how to transform themselves into effective leaders in their school, community, state, and country.
During the program Citizens are surrounded by similar young men, those who – like they – have distinguished themselves as leaders. They join an organization that has existed in Louisiana for more than 75 years and are among an elite group of men who have gone on to become business leaders, doctors, legislators, governors and presidents.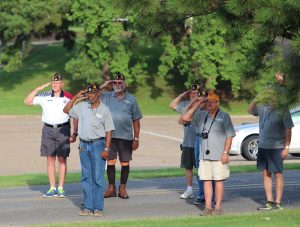 Louisiana Boys State is a sponsored program of the American Legion.
The American Legion was chartered and incorporated by Congress in 1919 as a patriotic veterans organization devoted to mutual helpfulness. It is the nation's largest wartime veterans service organization, committed to mentoring youth and sponsorship of wholesome programs in our communities, advocating patriotism and honor, promoting strong national security, and continued devotion to our fellow servicemembers and veterans.
For more information on the American Legion, visit legion.org.